Lately, I
have taken an interest in Emma Watson for reasons other than her role in Harry Potter. She was recently featured at a
cover shoot for Teen Vogue and her photos

completely

blew me away. I love that she is so versatile; I admire that although she is capable of pulling off dramatic and elegant (ultra-glam) designs, she chooses sweet and simple pieces for her everyday style.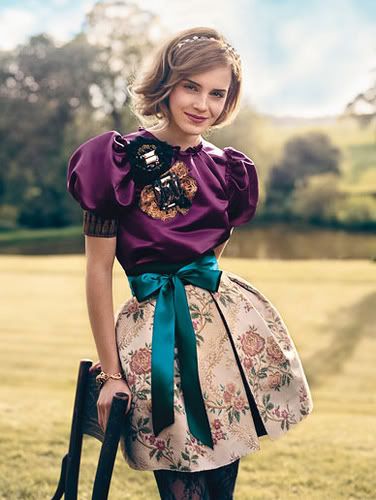 She is also a terrific role model. I read that although she took a gap year to finish filming

Harry Potter and the Deathly Hollows

, it is confirmed that she is attending Brown University.

Brains + Great fashion sense =
A true sophisticate.