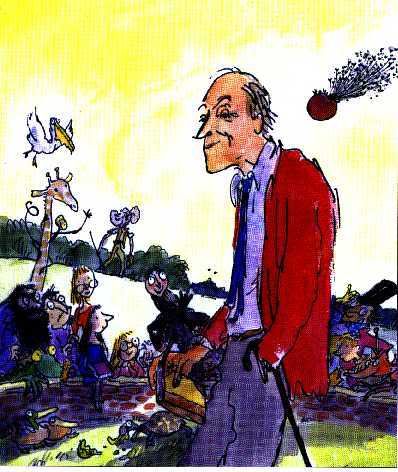 Some of my most cherished childhood memories involve sitting in front of a fire with a cup of hot cocoa and a Roald Dahl story. To my absolute delight, I was lucky enough to come across a box full of my cousin's old Dahl books (80s editions, of course) when I was about 8 years old.
It was love at first sight.
Yes I was a bookworm even then.
My poor adolescent mind was no match for the imaginative wonders that is The BFG, Matilda, Charlie and the Chocolate Factory, James and the Giant Peach, and my personal favorite, The Witches.
My small body trembled at the thrilling description of the Grand High Witch, with her rotting face and sharp, feline claws.
Oh, what I would have given to meet Mr. Willy Wonka or Henry Sugar or any of his marvelously flamboyant characters.
Like many from my generation, I have seen all the movie adaptations of Roald Dahl's stories. But not even the enchantments of the silver screen could compare to the magic that is Roald Dahl's writing. He will forever be known as the creator of some of the most memorable, charming, and delightful children's stories of all time.
All illustrations are by the incomparable Mr. Quentin Blake, one of the world's greatest children illustrators.