So this nasty cold had me completely incapacitated this last week. Meaning no work.. And no work means no money. And no money is... well, just depressing.
Especially when I have to spend what little money I
do
have on boring adult things (rent, cat food, a lifetime supply of NyQuil) when I'd much rather be spending it on something worthwhile.
Like a fabulous new pair of shoes.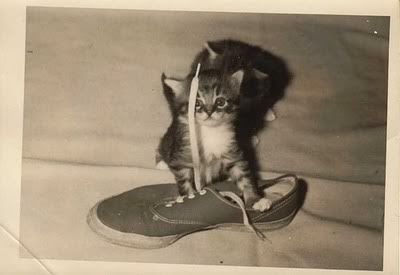 Source
(Maybe slightly more fabulous than these)
I've taken to staying up a bit later than usual, as my incessant coughing is clearly keeping M up at all hours of the night. On miserable nights such as these, I like to browse one of my favorite websites, We ♥ It. Tonight, I came across these lovely images:
Source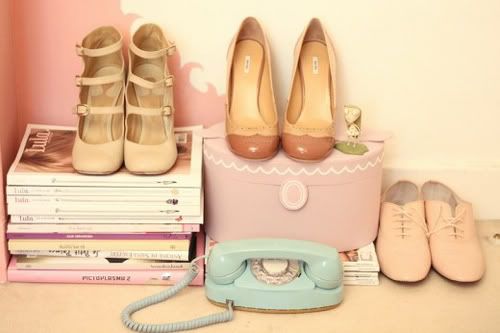 Source
And then I saw this...
Source
I didn't know what to think.
Really? Really???
I've seen shoes that have flirted with the line between eccentric and just plain crazy... but I think this pair has wandered into the realm of horrifying.
This is almost as bad as the time M showed me that grotesque chair that Alanna Currie designed: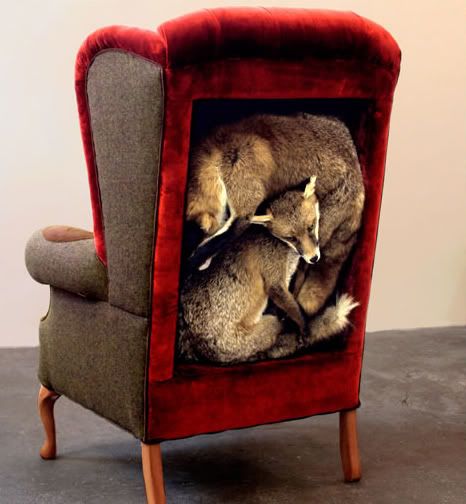 ick.